Division of Structural Biomolecular Science
 Many complex biological phenomena are caused by the functions of small molecules and changes in the interactions between biomolecules, which are not directly regulated using genetic information. In the postgenomic era, to gain insight in such phenomena, we focus on the structures and interactions of natural products, glycans, and biomembranes. Unveiling the localization and dynamics of metabolites is also important because they are related to their functions. Recent advanced spectroscopic instruments and organic molecular probes are essential tools for the study of molecular mechanisms in biological phenomena. In the context of structural biomolecular sciences, which are based on organic chemistry, biochemistry, analytical chemistry, and structural biology, we study molecular mechanisms of life phenomena by combining the visualization of the metabolite dynamics, the identification of bioactive molecules, and the chemical synthesis of functional molecules.
Group Members
Division of Structural Biomolecular Science
General Manager/ Executive Researcher​
Specially Appointed Manager
Research Planning Division
Specially Appointed Manager​
Research Projects
1. Space and Time-resolved Localization Analysis of Metabolites
In conventional biochemistry, current limitations in scientific and analytical methods hinder elucidating precisely the location and function of biomolecules. Recently, developments in mass spectrometry (MS) have enabled the detection and identification of metabolites and proteins. We study plant physiological phenomena and their associated molecular mechanisms on the basis of space- and time-resolved localization analysis of metabolites using MS.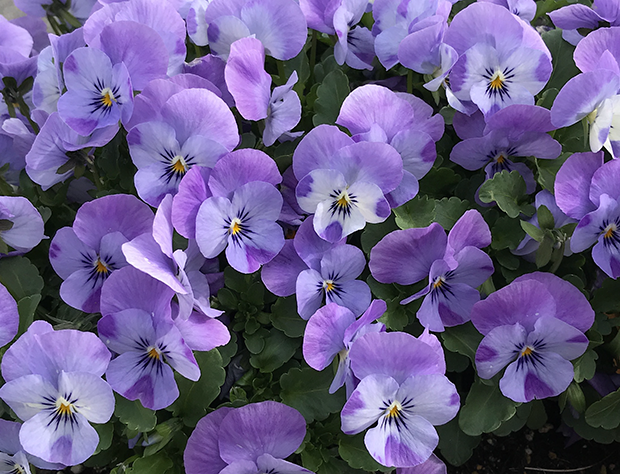 Viola cornuta
Blue Coloration Mechanism in Viola Petals
Flowers have beautiful colors and striking patterns to attract insects like bees, which assist in pollination, and are an important organ for plant reproduction. Flowers contain flavonoids, which filter the strong UV sunlight for protection. We study the localization, amount, and species of flavonoids present in the pigments in petals and their growth process using imaging MS. In conventional biochemical research, because whole flowers are homogenized and the flavonoids extracted, any localization information is lost. Using the recently developed quantitative imaging MS and single-cell MS to perform space- and time-resolved localization analysis of flavonoids, we plan to reveal the physiological roles of flavonoids in plants during the growth process and coloration changes in flowers.